INTRODUCTION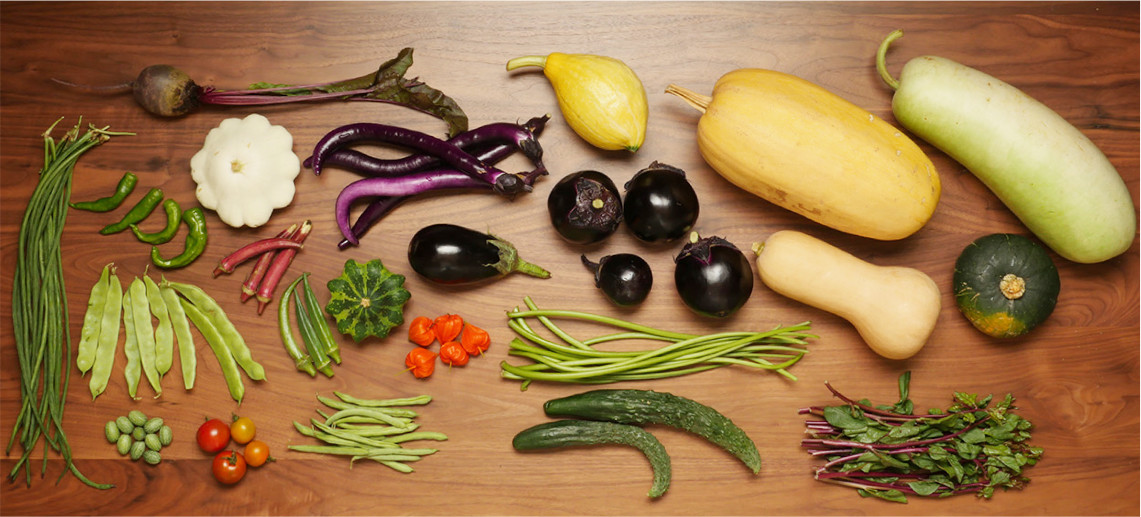 In the summer of 2016, I took over as the fourth proprietor of the hotel. While this is not a "luxury" hotel, it is a place where you will be welcomed with all of the omotenashi(hospitality) that we can offer.
Our concept is a combination of an "atelier hotel" serving locally produced vegetables and a "sake hotel". Our vegetables, grown in local woodlands, are imbued with the goodness of the sun and soil. Please enjoy our combination of creative cuisine, made with vegetables lovingly produced by local farmers, and our fine regional sake.
FOOD
(DINNER AND BREAKFAST)
FOOD
(DINNER AND BREAKFAST)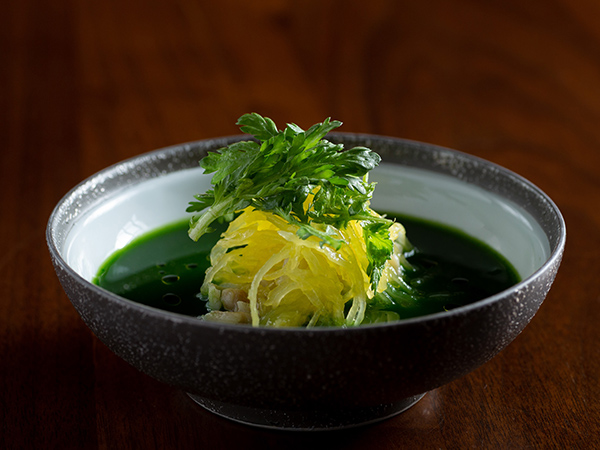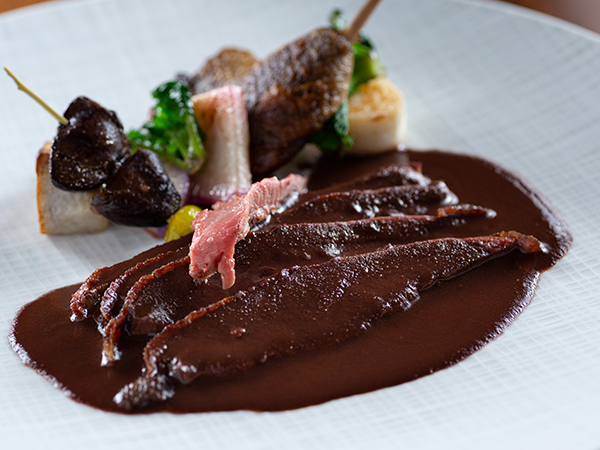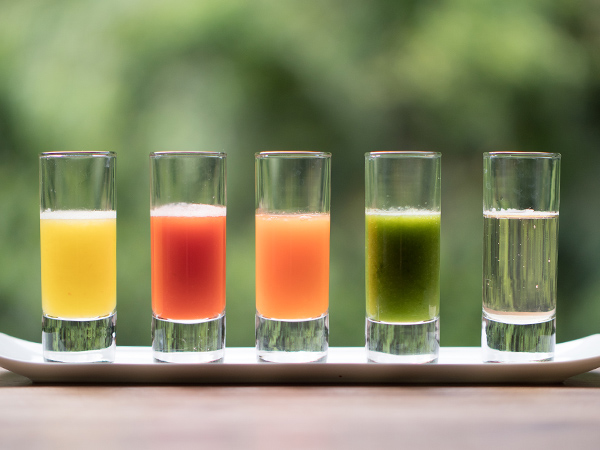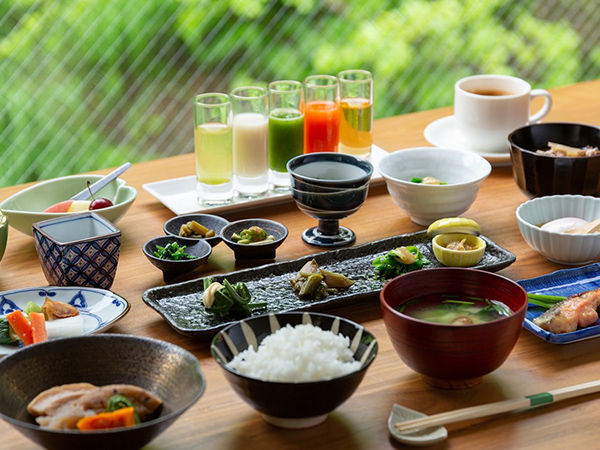 Following the renewal of March of 2018, Akira KURIYAMA, who trained at a Tokyo Michelin 2-star restaurant, was invited on as head chef, and dinner was transformed into full-course French cuisine.
At the initiative of the head chef, each dish is carefully prepared using local ingredients from right here in Tokamachi and all across Niigata prefecture. With the guidance of local staff, Head Chef Kuriyama himself goes into the mountains to harvest wild mountain vegetables, fruits, and herbs. Also, the menu mixes in regional culinary wisdom in the form of local preserved foods and age-old fermentation techniques.
Here at Tamakiya, you can enjoy the one-of-a-kind flavor of French cuisine made with fresh local Niigata ingredients. We welcome you to come savor the flavor and forget the time.
For breakfast we serve Japanese style cuisine, with top-grade Koshihikari rice from Minami-Uonuma and delicious local dishes. Experience the traditional breakfast experience of a Japanese onsen ryokan.
DRINK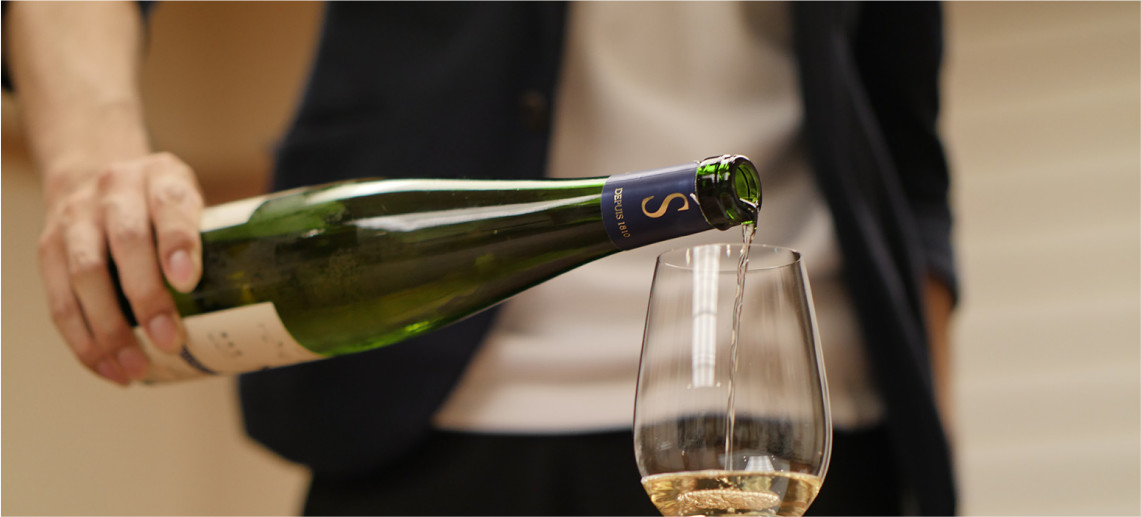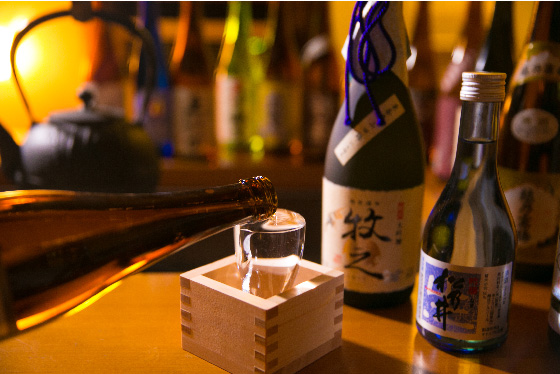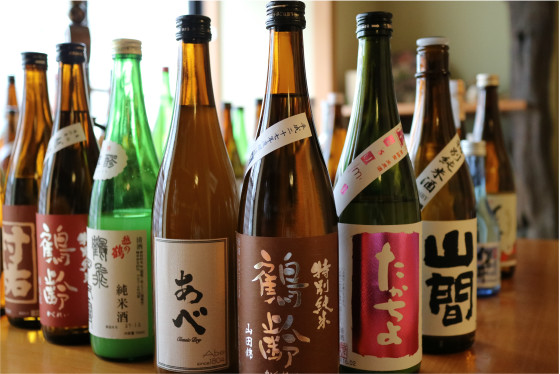 Since we offer fine Japanese sake at our hotel, why not try some while you are in Japan? Our sake is brewed with the finest ingredients of "rice, water, and climate." Each of our bottles, including the various local Echigo brands, preserves the unique characteristics of the region in which it was brewed. Moreover, the chef and owner of the hotel is a qualified wine sommelier, in addition to being a kikizakeshi(licensed sake sommelier) and a sakasho (master of sake). He can recommend the ideal pairing for your food. You will be totally satisfied with the match between local cuisine and the best of our regional wines and sake.
SPA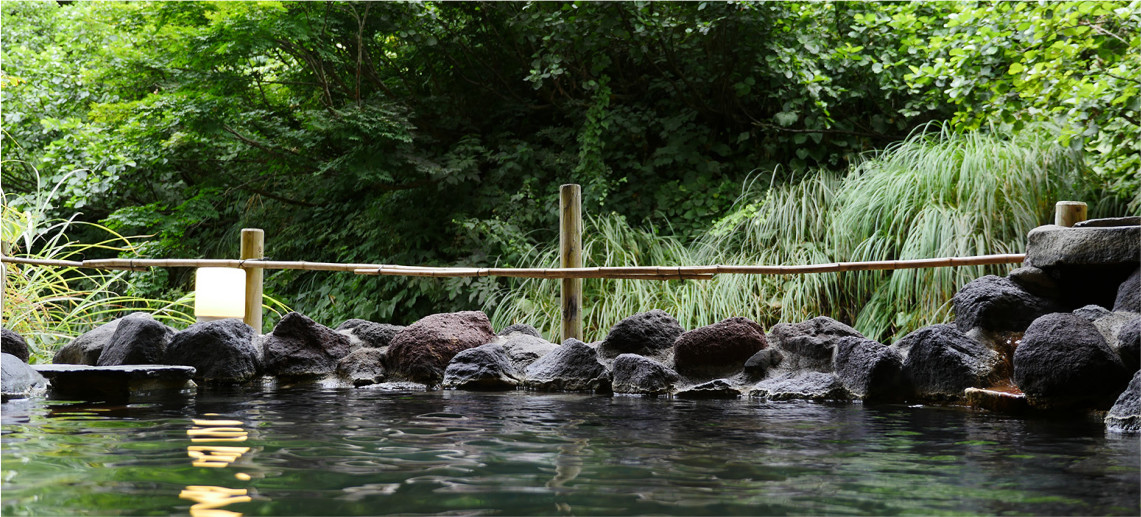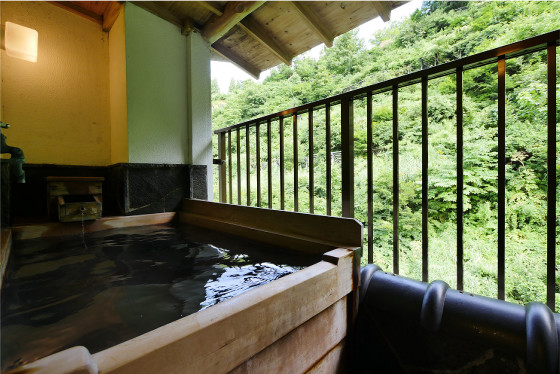 Matsunoyama Onsen is a fossilized seawater hot spring formed from ancient seawater trapped deep underground. It is considered to be good for poor circulation and fatigue and is one of Japan's top three medicinal spas, in addition to Arima and Kusatsu. With 15 times more hot spring minerals than is normal for medicinal spas, the high salt content (equivalent to seawater) of the hot spring will warm your body. Its water is easily absorbed by the skin and is rich in metasilicic acid, which keeps the skin beautiful. All the bathtubs in our hotel are gensen kakenagashi, meaning that the spa water comes directly from the hot spring source and is not recirculated into the spa. We hope that you will fully appreciate Matsunoyama Onsen'smedicinal spa.
HOTEL INFORMATION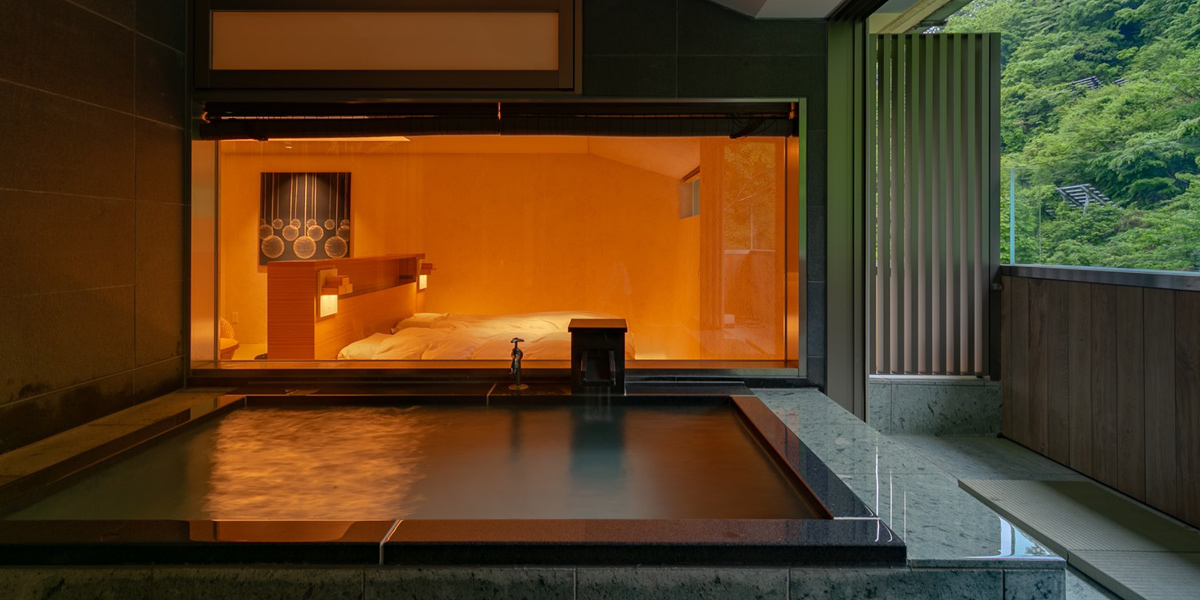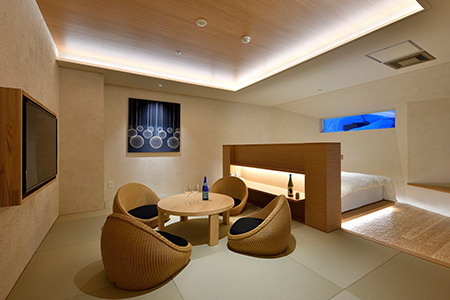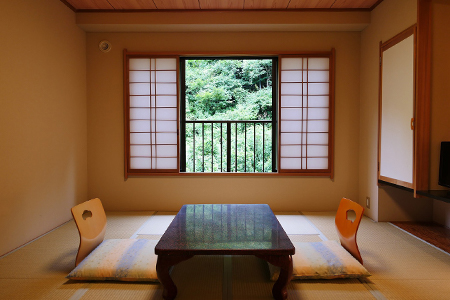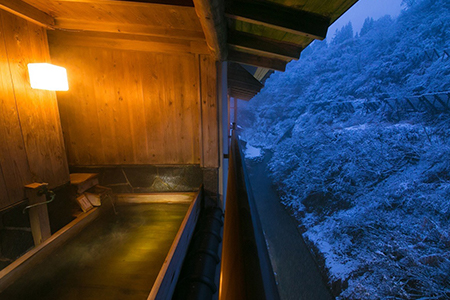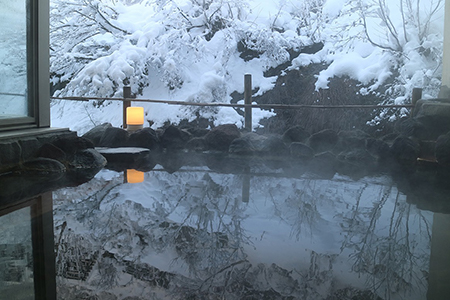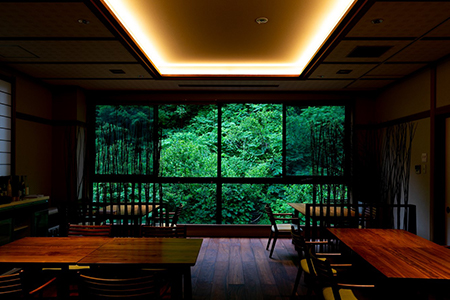 The fresh greenery in spring, fireflies in summer, colors of the trees in the fall, snowy landscape in winter, riverside views, peaceful streets of the town, and beautiful woodland landscape immediately fill your mind with a sense of tranquility. Our hotel offers three types of rooms:
1) a Japanese-Western room with an exclusive spa,
2) a Japanese room with an open-air hot spa, and
3) a regular Japanese room. We hope that you truly enjoy being immersed in such a peaceful environment!
SIGHT SEEING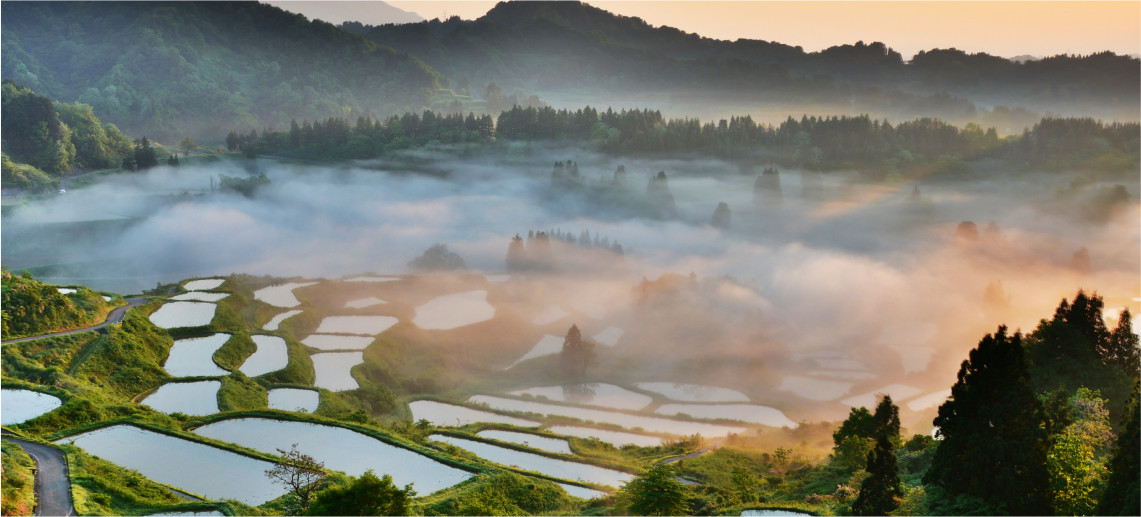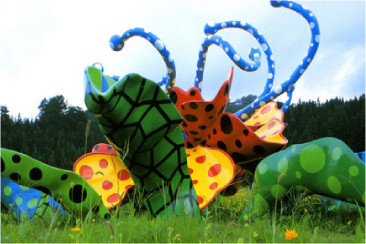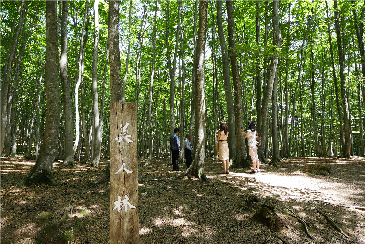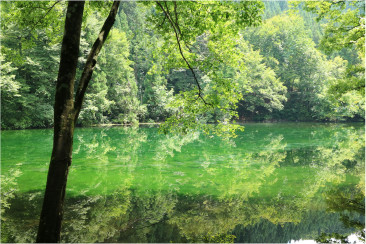 From the hotel, you can easily experience the Japanese countryside. A typical cultural woodland sight is the tanada (terraced rice paddies), demonstrating farmers' skilled and careful use of water for irrigation. Regardless of the season, the region offers many beautiful sights that highlight the harmony between nature and the man-made world. These are the "treasures" we would like our guests to see for themselves!
ACCESS
We look forward to your visit!
We are located approximately 2.5 hours from Tokyo. From Echigo-Yuzawa Station, where the Shinkansen (bullet train) stops,
you can take the Hokuetsu Express on the Hokuhoku line for approximately 60 minutes.
Particularly in winter,
you will experience an otherworldly landscape of pure white.
Please come and see us soon!
〒942-1432 13, Matsunoyama Yumoto, Tokamachi-shi, Niigata
TEL:025-596-2057 FAX:025-596-2866